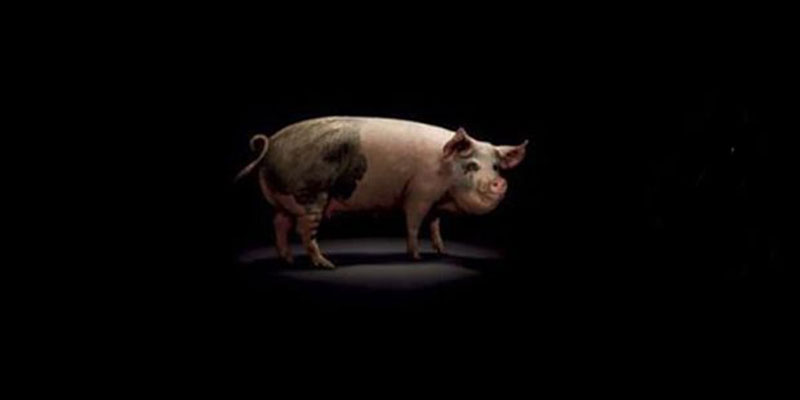 I woke up this morning, like I do most mornings, with bleary eyes and a slightly sore head. It took a while for my sight to focus but when it eventually settled the red LED of my alarm clock read 06:15. I was running late. Panic. "How could I sleep through my alarm? I did set it didn't I?" These thoughts rush through my head as I grab my phone and see a text from my friend. Relief. He was also running late – we'd meet up in half an hour. Little did I know I'd slept through one of the most bizarre news incidents in British political history.
I got ready, gathered my gym gear and made my way to the gym car park. Once inside, I did my gym business (new personal bests along the way – my shoulder rehab is going great!), left and showered at home. It wasn't until about 08:30 that I flipped open my laptop and checked the news. Front page of the Daily Mail was this: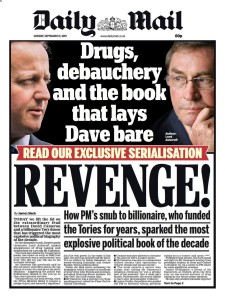 In this serialised book by Lord Ashcroft the ex-Conservative Party treasurer, 37th richest man in the UK and Friend of Prime Minister David Cameron alleges that the PM once took part in a rather bizarre initiation ceremony for the Piers Gaveston Society, a male-only 'dining club' formed in 1977 that caters for 12 select undergraduates from the University of Oxford – of which Mr Cameron was one of the chosen few. In this ceremony, Lord Ashcroft states that the future PM "…inserted a private part of his anatomy into the [dead pig's] mouth."
I'm sorry, you what mate? I vividly remember watching an episode of Black Mirror – a very dark series from the mind of Charlie Brooker – where the Prime Minister is forced into having –ahem- relations with a pig live on television in order to save the life of one of the Queen's granddaughters. Despite all of Brooker's many talents, I did not have him pegged as being able to read the ruddy future!
Now, it should be mentioned that Downing Street are refusing to comment on the story [that's not a no though, Dave…] and it could just be a ham-fisted [fnar] attempt by Lord Ashcroft at discrediting his former friend. In other words, we don't know if Cameron went the whole hog or if it's just porkies. This hasn't stopped the Internet from doing its thing and there have been some fantastic tweets, images, and more. Within minutes #PigGate, #Hameron, and #BaeOfPigs were all trending and Internet clowns everywhere were contributing in earnest. Here are my favourites.
Cant wait for #PMQs this week 🙂 @jeremycorbyn @PeppaPigUK #piggate pic.twitter.com/IezKUJAX4Q

— The Dead Reds (@TheDeadReds) September 21, 2015
No comment: pic.twitter.com/6IEX3gM2CL — Tony Barrett (@TonyBarretTimes) September 20, 2015
"Dave did WHAT with this pig?" pic.twitter.com/6cF26GYQaT

— evil monster (@blueliberal1) September 20, 2015
Well this looks kind of suspicious in retrospect: http://t.co/7R4sKp4aQM pic.twitter.com/Me3JHy2W7q — Murtaza Hussain (@MazMHussain) September 20, 2015
What on earth was David Cameron doing listening to Supertramp in 1980s? Truly shocking revelation in Ashcroft book

— Robert Peston (@Peston) September 21, 2015
Finally, a special mention to the Conservative Press Team who have had an unenviable job today. You don't expect to quite literally put lipstick on a pig. 😛