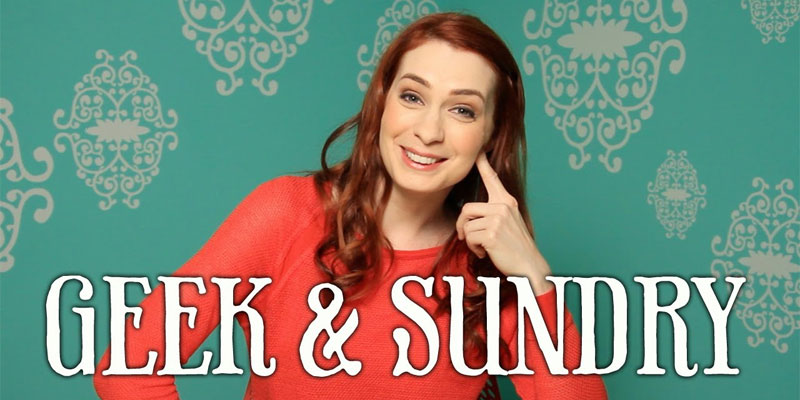 Over the last year or two I've been really heavily impressed, inspired and influenced by YouTube Content Creators so I want to set aside some time on this blog to share my appreciation of them, to let you know why I think they're great and why they are worth your time watching. Next up, Geek & Sundry.
Founded in 2011, Geek & Sundry is a commercial YouTube channel and multimedia production company based in America and set up by actress, author, gamer and geek Felicia Day as part of YouTube's 100 million dollar original channel initiative.
Geek & Sundry, always with an ampersand, describes itself as the "epicentre of gaming and lifestyle for pop culture fans with an independent spirit" but can more accurately be summed up as providing audio, video, and written content relevant to those of us with geekish tendencies.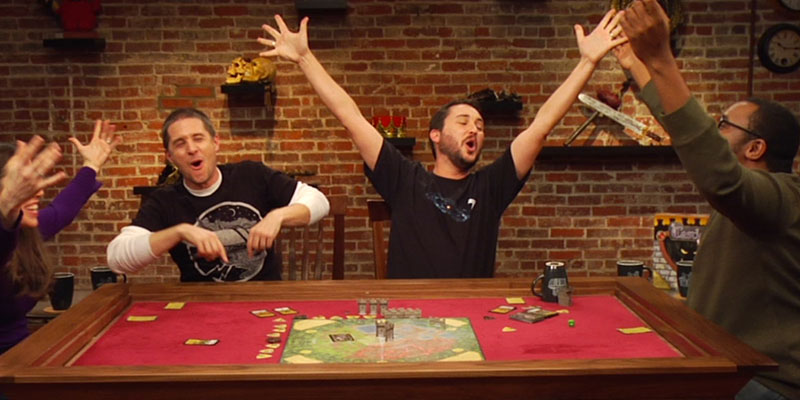 Fresh from her online success in the web-series The Guild, Felicia Day went all out to get shows on the channel that covered unconventional and non-mainstream areas. Wil Wheaton created the highly acclaimed TableTop series in which he plays boardgames with his family, friends, and online personalities. It's less voyeuristic than it sounds and actually watches more like a review/magazine show, like Top Gear, where Wil ultimately fails at rolling dice and everyone is out to get him. This led to a successful IndieGoGo campaign which not only funded an entire season of TableTop but also led to the creation of Titansgrave, a Dungeons and Dragons-esque campaign over 10 episodes with Laura Bailey, Hank Green, Alison Haislip, and Yuri Lowenthal.
Speaking of Dungeons and Dragons, acclaimed voice actor Matthew Mercer (no relation, even though we both have rad hair) has been using the Geek & Sundry Twitch channel to live stream his epic campaign with his voice actor friends in Critical Role. Because they all have this VO experience, their characters really come to life and Matthew is one of the best DMs going (along with Chris Perkins, I'd say) so get some snacks in and get watching. Be warned though, each episode is roughly three or four hours long so finding the time to watch live or catch up can take some time and it's easy to fall behind!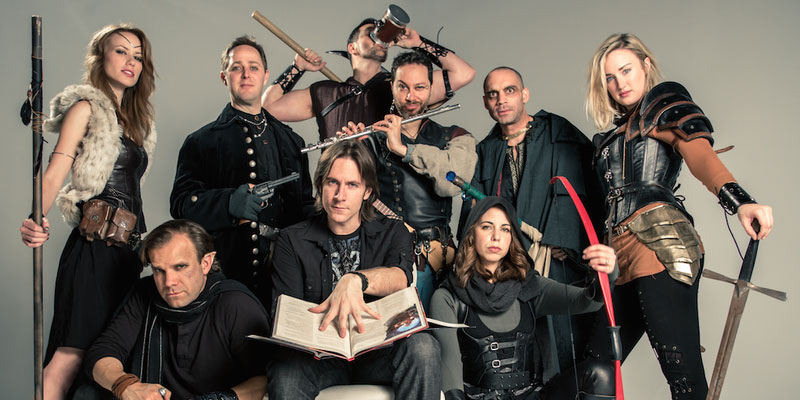 The award winning scripted web-series LARPs makes its home on the channel, which always airs content on its website a couple of days before releasing it on YouTube. I've not actually watched LARPs but I've heard exceptionally good things and will make sure I get fully caught up!
Perhaps the easiest watch award belongs to Co-Optitude, where Felicia plays a game with her brother Ryon, and they generally fail at the game, get annoyed, and start berating each other. Again, it shouldn't work but it makes for a really great show as the two have such great on-screen chemistry. Also, at least once per episode, one of the Day siblings will say something outrageous/offensive/inadvertently sexual in nature/hilariously dumb and everyone in the studio will just erupt into laughter.
As mentioned, the Geek & Sundry Twitch account launched with a stream-a-thon raising money for the Lupus Foundation of America and has unique programming on most nights. Included in this offering are Felicia's and Ryon's live streams where they play games together over an extended period of time and interact with their viewers who they are sharing the experience with. There are some fantastic play-throughs of RPGs (such as the excellent Divinity: Original Sin) but, if you fancy a quick laugh, you can't beat Felicia playing Five Nights at Freddy's! The fans of the stream are affectionately referred to as Hoomans, or #TeamHooman, and they're a great bunch of people that just want to hang out and talk about their hobbies and interests with likeminded folks.
Geek & Sundry really does offer all sorts, including Magic the Gathering playthroughs, online book clubs, comedy sketches, Lets Play, arts and craft and cosplay creation, as well as vlogs and comic book reviews and news.
I would definitely recommend Co-Optitude and Titansgrave, but really it's all good and there is bound to be something there for you.