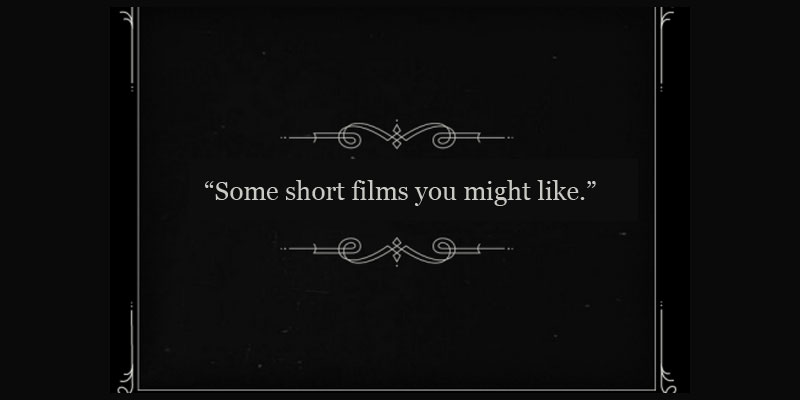 Just a quick blog for today, so I thought I would share with you some pretty awesome short films from the Internet.
Stasis
STASIS from Christian Swegal on Vimeo.
"In the future, an Ex-Soldier is placed in virtual exercises to cure his Post Traumatic Stress Disorder. In the simulations, he sees glimpses of a mysterious girl, presumably someone from his past. When a Stranger appears in his facility offering answers, the Soldier finds himself once again asked to kill, this time for her…"
Dust
Dust – Short film starring Alan Rickman & Jodie Whittaker from Jake Russell on Vimeo.
I'll not say anything here to give too much away but this ends very strongly and features Alan freakin' Rickman so what more do you want?
Blue Season
Blue Season stars Star Wars: The Force Awakens lead Daisy Ridley as she wakes up and finds herself in a prison, hanging upside down. This was an entry for a 48-hour film competition and had to involve some very specific elements, which you are told at the start of the video. It's nicely shot, well acted, and ends on a very sinister note!
Film Riot (loads of short films!)
So Film Riot are a group of filmmakers based in Texas who make VFX and DIY tutorials on YouTube. Occasionally, they produce short films too and they are, by and large, pretty awesome.
Portal Combat was a demo for the new version of HitFilm Express 3, the free video editing software which I covered in an earlier blog post.
Real Gone is a short film created as part of Film Riot's Epic Summer, directed by Seth Worley. Check out the behind the scenes for a fascinating look at how to film was produced, what was left on the cutting room floor, and what sort of effects were used to sell the story.
Speaking of the Epic Summer, Film Riot host Ryan Connolly presents this Spielberg-esque UFO discovery comedic short – U.F.Oh Yeah. Very fun short, lots of references you will have seen before but a neat story nicely told. It looks great as well with some slick lighting and effects thrown in for good measure.
Proximity is a film that borrows quite a bit from Battle Royale, with prisoners waking up and being forced to run for their lives – though not too far from each other otherwise the bombs triggered in each of their collars will detonate! It's a nice action-yarn with just enough originality to make it fresh, but fantastic directing and a great pace really shine.